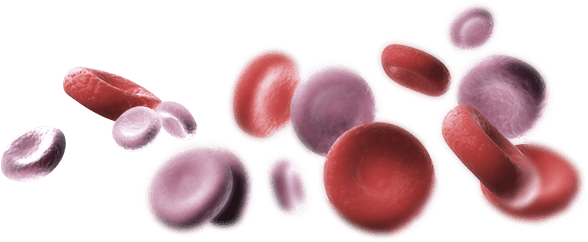 Data Privacy Consents
bluebird bio, Inc., a U.S. based company with its headquarters at 60 Binney Street, Cambridge, Massachusetts, USA 02142 ("bluebird" or "we" or "us").
We would like to stay connected with you and for such purposes to comply with applicable data privacy laws we need to both:
(1) provide you with information about:
the purposes for, and ways in which, we would use and share your information;
the ways that your information would be protected; and
the rights that you have in relation to your information, and
(2) obtain your consent to process your information for such purposes.
You do not have to opt-in the communications, but if you do, you will always have the opportunity change your selection.
What information about you would we collect?
We would like to collect the following information about you, based on the express consents and selections you have made (if any) in the Data Privacy Consents section at the bottom of this form ("Your Information"):
your first and last names
your clinical specialty and/or degree
your job title/role
your practice information (name, city, state/region, country, postal code)
your email
Who will Your Information be shared with and where will Your Information will be stored?
Based on those selections you have made, we will collect Your Information and enter it onto a database that is only accessible to us and the other companies belonging to the bluebird group ("bluebird Database"). In certain circumstances, the bluebird Database may be hosted by a third-party vendor who provides database hosting services on our behalf. Third party vendors will not have access to the content within the bluebird Database. In addition, we may need to share Your Information with our third-party vendors who provide other services or functions on our behalf.
Both bluebird and our third-party vendors are committed to ensuring your privacy rights and complying with applicable data privacy laws in relation to Your Information. You can view the privacy policy of bluebird here https://www.bluebirdbio.com/privacy-policy/. Please note that we have appropriate data privacy safeguards in place with third party vendors with whom we share Your Information and which provide services or functions on our behalf.
What are the purposes for, and ways in which, Your Information will be used?
We will use Your Information that is stored within the bluebird Database to provide you emails from bluebird regarding:
Updates to the ChallengeTDT.com website
Educational materials which are provided free-of-charge (e.g., reprints, video content, resources to support patients and your practice)
What else should you know about Your Information and how we process it?
Data provision:
The provision of any personal data is optional. If you do not want to provide Your Information for the purposes indicated above, and you have not given us relevant express consents, then the activities proposed in connection with Your Information will not be performed.
Transfer of data abroad:
For the purposes indicated above, Your Information may be transferred outside of the European Economic Area ("EEA") to be stored within the bluebird Database which may be held on servers located within or outside of the U.S., and Your Information may also be transferred to the other companies belonging to the bluebird group who have access to the bluebird Database, based within or outside of the U.S., and our third-party vendors who provide services or functions on our behalf.
Whenever we transfer Your Information outside of the EEA we ensure a similar degree of protection is afforded to it by ensuring at least one of the following safeguards is implemented:
the transfer is made to a recipient based in the U.S. which adheres to the principles of the EU-US Privacy Shield Framework; or
the transfer is made under an appropriate data transfer agreement with the recipient which incorporates the specific protective clauses approved by the European Commission.
Your rights in relation to Your Information
You have the right to access, correct and erase Your Information at any time. If you want to exercise these rights, or have any questions relating to the processing of Your Information, you can contact bluebird at privacy@bluebirdbio.com or +1 339-499-9300
Further, you may decide to withdraw these consents entirely at any time by contacting privacy@bluebirdbio.com and if you do, no new information will be collected about you, you will be removed from the bluebird Database and you will not receive further communications from us.
Site hosting:
Amazon Web Services
410 Terry Ave.
N Seattle, WA 98109
+1-206-266-1000
Publication Sponsor:
Carly Duvall
bluebird bio, Inc